Supplements & Natural Pharmacy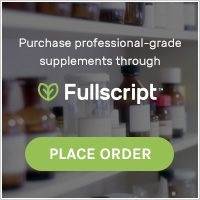 Order your products online from the premier resource for PHYSICIAN-grade nutritional supplements to the integrative healthcare community. Our online natural pharmacy offers thousands of products from over 250 of the world's top brands. One convenient order for multiple brands is a simple step to save time, as well as reduce your carbon footprint. With fulfillment centers in Virginia and California, orders placed by 6:30 pm ET are processed and shipped the same day they are received and will arrive at your door within three business days.
CLICK HERE for access to physician-grade supplements from companies that WMSOA personally recommends. Shop here to gain access to the products, prices, and ability to ship quickly to your home!